ясность av Skil [Top Doggs] 15:e September – 13:e Oktober, 2017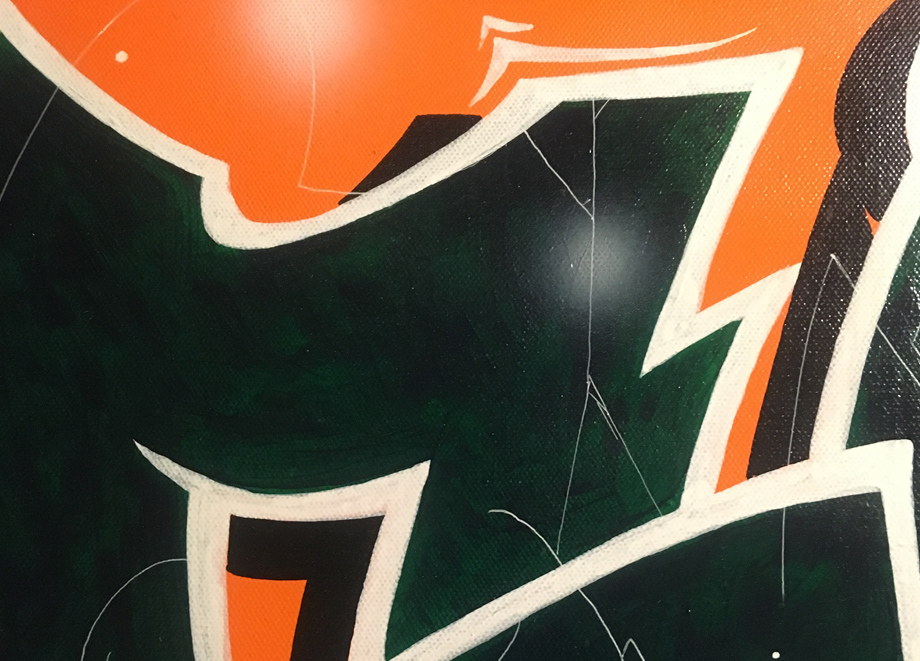 Highlights är stolta att presentera "ясность" Av Skil [Top Doggs], 15:e September – 13:e Oktober, 2017 (For English please scroll down)
Skil fick upp intresset för graffitin i mitten av 80-talet och började själv måla ute 1987. Fram tills 1994 låg hans fokus på väggar för att sedan övergå till tåg, där han sedan under 90-talet blev en av Stockholms aktivaste och mest omtalade tågmålare.
Med sina tidlösa målningar är det få Svenska målare som inspirerat den Svenska och Europeiska graffitikulturen som Skil, vars stil enklast beskrivs som ren och skär graffiti; med bokstäver i olika former och stilar kombinerat med skärpa och kontraster.
I utställningen "ясность" får vi se just det, tidlös graffiti på duk, skapad med blandteknik.
Varmt välkomna till vernissaget på HL Gallery, Fredagen den 15:e September, 18:00-21:00.
Utställningen pågår t.o.m. den 13:e Oktober 2017.
HL Gallery
St: Eriksgatan 64
Stockholm
Öppet mån – fre 11:30 – 18:00, lör 11:30 – 16:00.
www.HLgallery.se
English
Highlights are proud to present "ясность" By Skil [Top Doggs], 15 September – 13 October, 2017
Skil got the interest in graffiti in the mid 80′s and started painting himself in 1987. Until 1994, his focus was on walls and then switched to trains, where he became one of Stockholm's most active train writers.
With his timeless style, easily described as clean and cut graffiti; With letters in different shapes and styles combined with sharpness and contrasts, it's few Swedish writers that has been as influencing in Swedish and European graffiti culture as Skil.
In the exhibition "ясность", graffiti on canvas, made with mixed technique.
Warm welcome to HL Gallery, Friday, 15 September, 18.00 – 21:00.